Products – Sniper Rifle Falcon
FALCON 12.7 mm SNIPER RIFLE

FALCON is a modern medium-caliber 12.7 mm sniper rifle for ground and special forces designed in particular for combat destruction of light AFVs and special technical targets up to the distance of 1,600 m. The rifle may be also used for protection of strategic civil and military objects, i.e. airfields, power stations, storage facilities etc.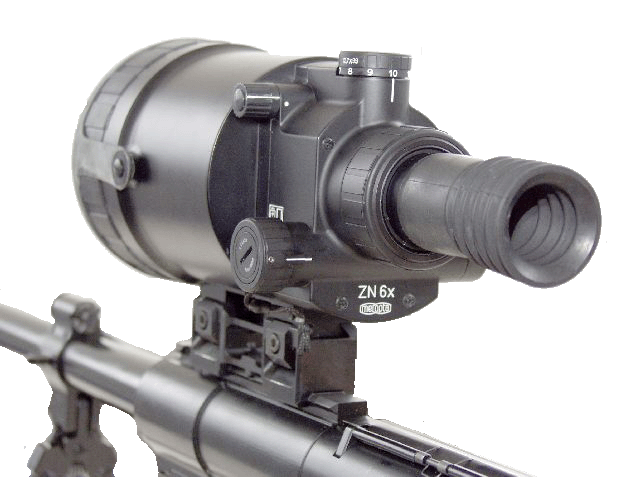 FALCON is a single-loader, repeating rifle with a Mauser-type locked breech and shortened (bull-pup) casing. The basic rifle layout is supplied with a day-type sight (ZD10x50) or with an optional passive night sight (ZN 6x).
For emergency use without optics the weapon is equipped with mechanical sights. As an option, a two-round magazine may be fixed to the weapon. An efficient muzzle brake and a spring-loaded recoil pad secure high recoil shock absorption, thus adding also to the rifleman's safety.
The rifle consists of two detachable parts, a weapon casing with a sight and a barrel with a bipod, thus enabling its rapid disassembly and assembly without any tools.
Optional accessories are a para-case for transport and para-jump, serving also as a rest for firing, and a transport case.
The weapon is manufactured in two calibers: NATO 12.7x99 mm and the eastern caliber 12.7x107 mm.
Accuracy and efficiency of the FALCON Sniper Rifle particularly depends on the quality of the ammunition used.
Technical Data
Type
OP96
OP99
Caliber
12,7 x 107
12,7 x 99 (.50 Browning)
Muzzle velocity
790 - 900 m/s
825 - 925 m/s
Mass of a single-round rifle
12,7 kg
12,2 kg
Mass of rifle with a full two-round magazine
13,4 kg
12,9 kg
Total weapon lenght
1380 mm
1260mm
Barrel length
927 mm
839 mm
Breech system
"Bull pup" (shortened breech casing)
Breech
Rotary with double-lock
Penetration
25 mm armour at 100 m
Bullet mass
42,5 - 49 g
42,9 - 51g
Bipod and muzzle brake
Standard equipment
Muzzle brake efficiency
70%
Effective fire range

1,600 m at day

800 m at night
Details:
12,7 mm sniper rifle FALCON is single-loader, repeating gun with fixed magazine. The magayine can be replaced by a dust cover, converting the rifle to a single loader if required for any particular reason. Lock turning, insertion of round into magazine, removal of cartridge and its ejection is done manually with the help of close lever.
Berrel and housing are connected by a bayonet lock. On the barrel a folding, adjustable biped and removable transporting handle are mounted. The barrel features a muzzle break with side drains with an efficiency 75%. For day shooting the Falcon is equipped with diuarnal foresight ZD 10x50, for shooting at night the passive night-foresight ZN 6x is recommended. Mechanical sights act as a backup for the scope in case it is being damaged. For carrying the weapon in the field for longer distances the sniper rifle is packed in special case. A special paratrooper backpack can be ordered in desert or jungle camouflage.
The 12,7 mm sniper rifle FALCON is designed for shooting with military ammunition on distances up to 1 500 m by day and 1 000 m at night. It fulfils and exceeds the demands of special units, paratroopers and anti-terror units. The Falcon is being successfully used by Czech Armed Forces and has proven its reliability under extreme condition on missions in Afghanistan.
---