News
Free capacities
Date: 31.05.2012
An actual free capacities' offer in turning work. For more information please visit section For Partners

Change the fax number for the Purchase manager
Date: 09.09.2010
Please note the new fax number for the Purchase manager +420 571 431 947. Thank you.

ZVI Inc. introduction at Eurosatory 2010 in Paris
Date: 04.08.2010
In June was held in Paris, one of the largest exhibitions army and safety equipment Eurosatory 2010, our company was represented by its sister company MPI Group Ltd. At a separate booth were presented to all products of our company: Pistol Kevin Falcon sniper rifle, the whole range of aggregates pyrocartridges and ejection seats for VS1 and VS2 and ammunition and 20x102mm 30x173mm. A chapter presentation Gunpod PL-20 PLAMEN. On the stand MPI Group Ltd was installed ZPL-20 gun section and a full container was placed at the EC645 helicopter, the Eurocopter external exposure, with which we continue to discuss further exploit the system for their customers. Participation in the exhibition to meet and learn with partners from many countries and given the opportunity of further expansion of trade relations with new potential customers.

Gunpod PL-20 certification for helicopters Mi-24
Date: 12.01.2010
At the end of 2009 was issued MOD agreement to use the gunpod PL-20 on helicopter Mi-24. This was achieved after several years of intensive construction work and the successful completion of the intensive flight test. Reaching agreement is the result of team work and ZVI workers, his subcontractors, and representatives of the Army and Air Force, which was led by project manager Ing. Vašica. Project using a gunpod PL-20 for another type of aircraft than what was originally intended was supported by a grant MIT and is an important step towards the acquisition of new customers for this weapon system. The next step is to obtain informed consent (newsletter) to install the controls and weapons from a Russian helicopter Mi-24. The Russian side is a part of this project is intense.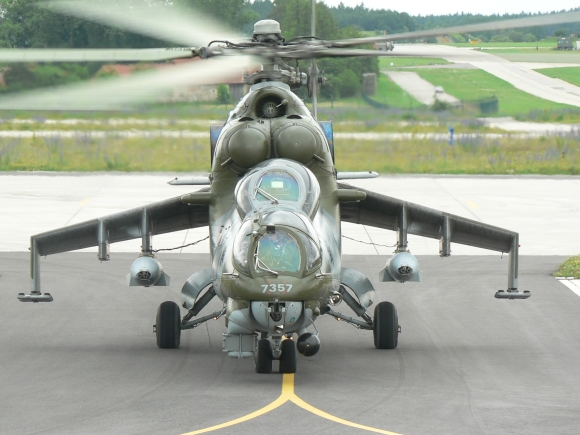 Participation at the Paris Air Show 2009
Date: 04.08.2009
Together with sister organization MPI Group Ltd. was presented gun container PL-20 PLAMEN of exposure Eurocopter to show Paris Air Show 2009, held at Le Bourget Airport in June. This global exhibition of aviation technology, we attended the exhibit, which represents an alternative option for the majority of helicopter armament major world producer of helicopter technology, which has in its product portfolio for the 12 basic types of civilian and military use. This basic line is complemented by numerous variants and versions that are tailored to users on all continents. Selection of gunpod PL-20 PLAMEN as an alternative equipment which meets the requirements of regulations and standards prior to NATO intensive negotiations with representatives of Eurocopter, who appreciated this excellent features and reliability of weapons. Discussions with representatives of Eurocopter exhibition ends, of course. Will continue to clarify the technical details associated with the installation and certification of weapon system for use on specific types of combat helicopter middle and upper classes.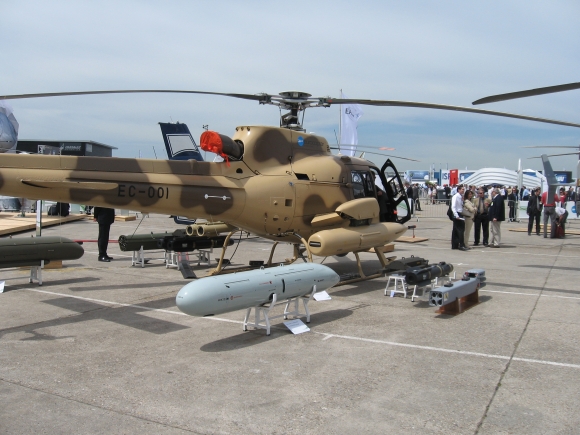 ZVI participation at the Exhibition Eurosatory 200
Date: 03.09.2008

Our company visited the great European exhibition The Eurosatory in Paris with the ground army techniques where we had own stall with all displayed products as are the pistols KEVIN, the rifle FALCON including an optical gun-sight and the ammunitions 20 and 30 mm. The cannon PLAMEN attracted well-deserved attention and there were possibility to see it both in cut and in container.
The ZVI a. s. participation at the aerospace exhibition in Farnborough near London was simpler about realization. The cut of the cannon PLAMEN and the air ammunitions 20 mm were displayed here.
Being attended at both of the exhibitions we improved to make concrete business dealings about some few projects. We discussed both about possibilities of goods deliveries and even about a cooperative production for prestigious worldwide manufacturers. There is an essential fact in either event that companies ZVI a. s. and its home company MPI Group s.r.o. about themselves sent a word and showed that they are well-established companies with a lot of ambitions in the professional world.
ZVI participation in the exhibition IDEB
Date: 28.05.2008
ZVI took part in the exhibition IDEB 2008 in Bratislava at the last days of April. The ZVI's display stand was common together with the home company MPI Group s.r.o. ZVI presented there ammunitions and own products KEVIN and FLACON in exhibition cases and a suspended big gun container PLAMEN dominated above them in an impressive cover-up. The participation realized their expectations in the exhibition. Besides concrete dealings there was possibility to meet business partners from inland and mainly from outland and discuss with them others possibilities in collaboration. The participation of the Slovakian Forces and even the Ministry of Defence's high-ranking representatives gave us space for new perspective relations to be tied up.

Pistol Kevin production for Eastern Europe
Date: 28.05.2008
ZVI have begun to supply expressive quantities of the pistol Kevin in version that it has been marked WASP-R and specially developed for market in Eastern Europe within this year. It is 9 mm calibre P.A. using a rubber projectile concerned and then it belongs to the category of the expansionary weapons. The production and mainly supplies have been started after passing a hurdle in business and legislation on both sides. By this the production of these popular pistols can be extended even to countries with the limited trade in "sharp weapons".

Cooperative production
Date: 28.05.2008
ZVI appears actively on a market with co-operation orders. There have been worked up and submitted important offers for outland and inland partners in the area of armament, automobile and light industry. It is mostly offers for production of complex work-pieces concerned and for which ZVI has ideal presumptions. As we noted in actuality, ZVI machine park has been extended about machining centres corresponding the most modern technologies standards by their accuracy and functions. At particular success in this area ZVI offers capacities for co-operative production from now on (please, click on FOR PARTNERS).

IDET
Date: 17.04.2007
As a leading Czech weapon manufacturer ZVI Inc. will participate in the 9th IDET exhibition, which will take place during 2.-4.5.2007 at the Brno Exhibition center. In hall Z, at booth No. 56 you will find our complete product line, including the 20mm aircraft gun pod Plamen. ZVI Inc. will exhibit under the patronage of controlling company MPI Group Ltd. It will be our pleasure to welcome you there!

IWA
Date: 16.03.2007
From 9.3.2007 to 12.3.2007 the worldwide exhibition IWA in Nuremberg took place. ZVI Inc. took part with the back-up pistol Kevin which was first shown also in the new Makarov caliber and the Falcon sniper rifle. Both products received great attention from the audience.


Date: 18.12.2006
ZVI Inc. has signed a three years contract with Steyr Spezialfahrzeuge, a subsidiary of the supranational syndicate General Dynamics. The contract comprises exclusive supplies of ammunition (7,62mm, 12,7mm and 30mm) for armored personnel carrier Pandur 8x8 manufactured by Steyr. Pandur 8x8 will be supplied to Czech Armed Forces.